Services list
Transportation Services
Box Truck Services
Vacuum Truck Services
Bulk Transportation Services
Port to Port Trucking Services
Additional Services
Hot Pressure Washing Services
New Oils Deliveries
Antifreeze Deliveries
Triple Rinse Services
Confined Space Entry
Our Guarantee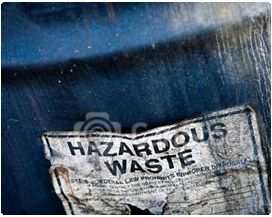 Express Environmental Corporation is the leader in hazardous and non-hazardous waste disposal, waste oil recycling & removal & vacuum pumping services. We guarantee customer satisfaction, competitive prices and excellent service.
Get A FREE
Quote


Quick Links
Waste Overview
Hazardous waste is waste that is dangerous or potentially harmful to our health or the environment. They can be discarded commercial products, like cleaning fluids or pesticides, or the by-products of manufacturing processes.

Hazardous Waste, including information for generators, transporters, treatment, storage and disposal.
Household Hazardous Waste
Universal Waste: Federally designated hazardous waste with streamlined management standards.