Anti-Freeze Services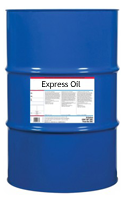 Trinity ® Antifreeze is available for delivery in either drums or bulk to anywhere in the Los Angeles, Ventura and Orange County. Waste antifreeze and drained used oil filters may be picked up at no additional charge when delivering new antifreeze. All waste antifreeze will be disposed and treated for recycling at a certified TSDF facility. For antifreeze deliveries, quotes or questions please contact our customer service department at (800) 794-9407.
Trinity® antifreeze coolant products are ethylene glycol based fluids specifically formulated to meet the requirements of today's light and heavy-duty engine applications. The formulations are patented and licensed from a major OEM supplier. When diluted with demineralized water to the recommended concentration, these coolants will protect the engines from summer boil over, winter freezing, and all cooling system metals from corrosion. The Trinity® antifreeze products are compatible with most major brands of antifreeze coolants.
Order Antifreeze

Trinity ® N245P Pre-diluted Heavy Duty Antifreeze - Fully formulated,
this universal engine coolant eliminates the need for a pre-charge of Supplemental Coolant Additives (SCA's) as required when using heavy-duty low silicate antifreeze. The antifreeze provides excellent protection against liner pitting and corrosion. Its low solids, non-phosphate formula meets ASTM D6210 and TMC RP329 performance specifications.

Trinity ® N512 Pre-diluted Long Life Antifreeze -
The advanced organic acid based formula is phosphate and silicate free, meeting the requirements for use in European, Japanese, and domestic cars. This patented formula provides year round protection for your cooling systems for up to 5 years or 150,000 miles.

Trinity ® AMP Pre-diluted Extended Life Antifreeze
-
Is a nitrate free hybrid poly organic acid formulated that contains no borate or phosphate compounds. This Advance Multi-Purpose extended life formula, when used as initial fill, or with complete drain, flush and fill, is designed to provide corrosion protection for up to 600,000 miles or 6 years with booster addition at 300,000 mile interval. For light duty engine applications it provides protection for up to 5 years or 150,000 miles. The Trinity ® AMP antifreeze products are compatible with most major brands of antifreeze coolants.